Custom Cabinetry To Make Entertaining Easier!
Dory Otto
We build lots of cabinetry for all kinds of spaces. One of the fun things we do here is creating entertaining spaces. 
Sometimes that means building a full bar, but more often than not it means creating a practical and attractive place to serve food and drink while entertaining guests.
It can be a built-in buffet for extra serving space and a place to store dishes and such when not in use.
We can incorporate a wine fridge with storage that will make a nice addition to a kitchen or dining space.
Often times these special pieces of cabinetry allow for storage of entertainment related serving pieces and glassware that free-up space in the kitchen for items that get used daily.

You'd be surprised what a corner of your home can be transformed into! Of course, like everything we do, this cabintry is custom built for your space to suit your needs and your style. It can be as rustic or formal as you'd like.
Think outside the box – the kitchen and bar pictured below is in a garage!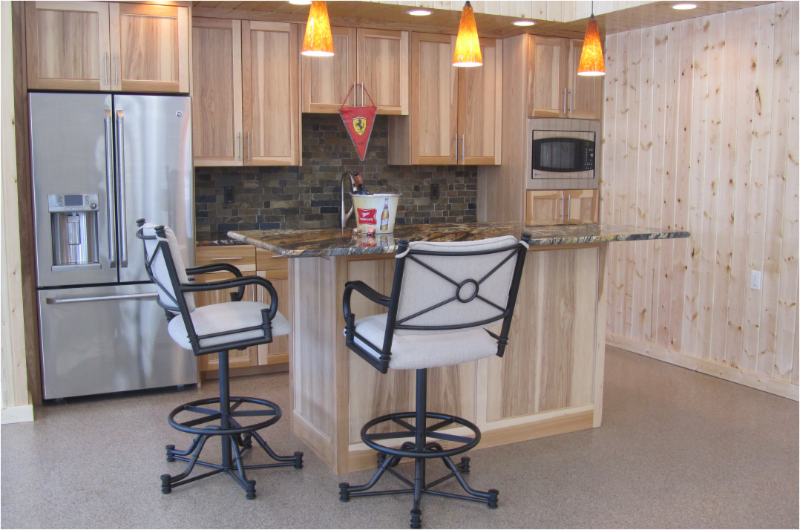 Adding an entertainment space like this is sure to make your home the gathering spot. Contact us to get started on making some memories!