Dream Kitchens and Custom Cabinetry
Dory Otto
If ever there was a time of year when your kitchen gets a lot of use, this is it. Therefore, it may be this time of year that you realize your kitchen just isn't the space you'd like it to be.  Incorporating custom cabinetry designed specifically for you and your space can make your kitchen your DREAM kitchen!
Perhaps you lack storage and organization. A space that makes entertaining feel like crowd control is needed. Maybe it is dingy and downright embarrassing. Whatever the case we can help.
If you are dreaming of a center island for friends to gather around or a chef's kitchen to cook gourmet meals in, we can bring that dream to reality.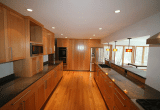 Kitchens serve many purposes. They are often much more than just a place to prepare meals. Kitchens are commonly entertaining zones, homework stations, makeshift home offices, and more.
We will work with you to learn what roles your kitchen needs to play and design a kitchen that fits your needs. We have expertise in maximizing your existing space to ensure you get the best possible result.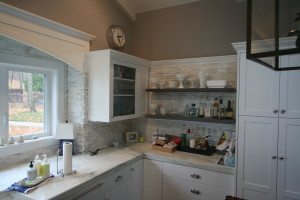 You are not limited to cookie cutter solutions. Get a kitchen that is fully custom to your needs and tastes. We can create a modern kitchen or one that has vintage touches. Designing a space that incorporates your style and needs is what we enjoy most.
A lot happens in the kitchen, so don't settle for one that doesn't work for you. It is the heart of the home and you should love it!